It's perfect. The garden view outside the window of my computer desk is beautiful, stunning in its passing perfection. It will never be the same again. Does it ever need to be? I have seen it. Or have I?
The power of doubt can be misleading. It can loosen sanity, unhinge it. An overdose, of sorts, blinding the simple sight of the soul's awareness of the world. We doubt in order to discern, question to learn. But as with any tool, improper use can be dangerous.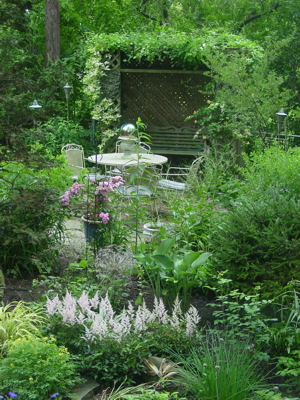 A garden is a symphony of textures, colors, scenes, structures, singing four movements continuously, an ever rich and complex variation on multiple themes, an interaction of style and chance. My intervention is a duet, rather than a composition.
The sound of my soul whirs as its engine pumps through me. Blood carries the air of breath to my flesh and bones. Sparks of electricity flash, giving light to gray lobes. The body is the turbine of the spirit, its instrument. It's how the soul learns of its own existence, temporarily cleaved from the raw stuff of stars. It will never be the same. Yet it continues beyond, and also precedes, the corporeal self. It is never born and never dies.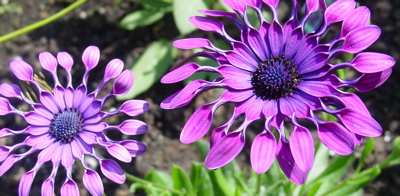 The spirit that doubts itself is troubled. Be gentle and know your rightful peace. No fairy tale book need be consulted to affirm its presence. The garden hums its tune, singing a healing hymn, if one is listening.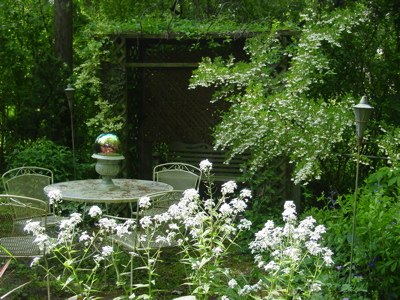 Know your rightful Peace.
Hear your conscience.
Listen to your soul's music.
It will never be the same.