Enjoy! And best wishes for a joyous holiday to you all!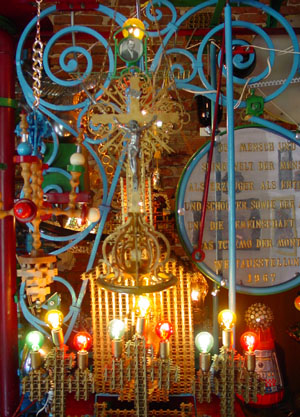 The rhythms of the seasons hypnotize us
as they go 'round and 'round and 'round,
faster each year as we age,
building to some distant, palpable climax
while receding from another, past.
Faster they spin, compelling us to fill fragile days
with meaningful events,
(love may deepen,
hate grow brittle,
poetry more necessary)
To and fro, light to dark, the pendulum swings
stupendously, irrevocable across the map, throbbing
in every molecule with its unabashed preponderance.
No sooner sweet Summer arrives in her full sensual glory
and vapid dissipation, then by the slightest incline,
the longest day tipped, we star the slow, poignant slide
to the depths of Winter.
Thus we arrive again at this valley of Yin,
whose darkness and gravity turns us inward
to our sweetest, softest, most delicate
center.
As if by sheer will (and hope and need)
we nudge the gyration back toward light,
we indulge in glitter and compassion.
We reward love needed and given
with earnest countenance.
We search our souls for cheerful ways
to decorate the days.
We celebrate the counterpoint of our lives,
barely pausing to reflect
over the abyss which lies beneath
the fragile music we make.
The photo is of a small section of a large, useless, tinkling, colorful machine. It was built over a period of 25 years or so, part by bit, by a man who made it just for fun, and for his children's entertainment. Now it's an obscure tourist attraction. It's housed in a little hut, perhaps 20 ft by 15 ft in the middle of nowhere, next to his house, where his wife still lives. I think he was a farmer. He used found objects and toys and trash, whatever caught his eye. It all fits together in some way. When turned on, the whole thing whirs and clicks and clangs and flashes. Being in the middle of Bavaria, it was normal and appropriate to find a crucifix perched in the middle somewhere.
There is something comforting about this scene, which is almost alter-like. The colorful chaos and glitz surrounds the peaceful icon. Sorry it's the wrong icon for the season, but I sort of like the twisted irony of it.

technorati tags- Christmas poems, Solstice poems, Yin and Yang