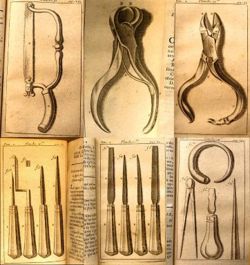 I go under the knife today to have my dysfunctional gall bladder removed. (wouldn't it be nice to have neuroses so neatly and completely removed?)
Wish me luck. Laparoscopic technology cannot be used in my case, since I have rebuilt plumbing from my first surgery for cancer 12 years ago. So it'll be the old fashioned way, with formaldehyde and leeches and rusty saws.
I'm sure all will go well. I should be home by Wednesday, well enough to goad all my friends with all my needs into desperately wishing me completely recovered. Don't knock it, it works.
David