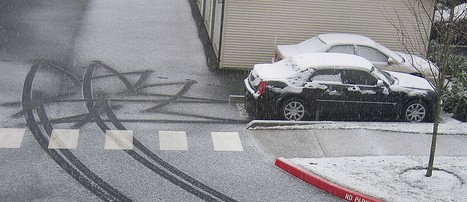 John Lennon once said, "There are no problems. Only solutions." I repeated this to a friend and she looked at me like it didn't make sense.
Of course there are problems. But Lennon implied we should approach problems in terms of what we can do about them. It's a practical approach. If you can't do anything about it, there's not much sense in worrying.
When a problem arises which you can do something about, instead of lamenting it, dreading it, hating it, or worrying about it, ask yourself, "What can I do to change or correct it?". It's much simpler, and takes less energy.
Let's say you get a late notice for a bill which you just forgot to pay. OK, you messed up. It's a bummer. Yes, you'll lose some money on the late fee. Now, what's the solution? First, pay it. Second, make sure you don't do it again. And don't beat yourself up about it. It's unproductive and, more importantly, it ruins the quality of your life right now. If you are in a funk for having messed up, that's laying problems on problems. Then you're in a funk all the time. Believe me, I've been there.
Then there's those of us who live to avoid messing up. My sister monitors every detail, every penny of her financial life, and she stresses majorly when the slightest thing goes wrong. It becomes the topic of the day. Forget noticing beautiful weather or smelling the roses. Nope, that problem is going to ruin the day, gosh darn it!
Just a few days ago, Will of ThinkBuddha posted a quote by Wittgenstein from his Tractatus which sounded similar to Lennon's. "The solution of the problem of life is seen in the vanishing of the problem."
So, give yourself a "problem labotomy" and just do solutions!