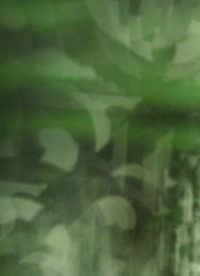 We all have the ability to know our natural state of inner-peace. It's always there, always accessible…but not always our main state of being.
For the past few months, as Summer faded through Fall and into Winter, I have felt the pull of darkness in my spirit. This happens to me every year. I've written poems about it, fought it, tried to nurture it, but it always happens. Shorter days and colder temperatures dampen my spirits.

This year I felt the downturn particularly strongly because I had one of the happiest summers I've had in two decades. My spirit felt free and creative and focused. A state of positive joy lasted long enough to leave a deep impression. For a time I was able to see beyond my own limited existence, my ego and habits of narrow thinking, to a place of possibility. I began to know a place of freedom, of evolution toward being a happier, more productive, more stable person.
Now, when I take daily meditation walks, the dry wind burns my eyes and my limbs struggle to retain warmth and vigor. At home, darkness tends to shutter my optimism, the freedom I felt during Summer. Despite the nagging downturn of my mood, I've been able to retain some of the habits I learned while naturally lighter in spirit.
Yesterday, after a particularly bad argument with a good friend, I took a walk to find my center. My heart and mind churned with the inevitable chaos which occurs after upheavals like that. The cold and dark scenery didn't help. Then I remembered a talk I had had with that same friend a few weeks ago about the "chamber of peace" we all have within us. (the link is to the poem I wrote about it)
I was able to visualize this place in myself, where I could feel safe from the violence of my rabid doubts as well as from my stubborn desire to be right. I reminded myself of the simple truths of existence which always comfort me: that we are never born and we never die, that being right or wrong is not as important as the willingness to grow.
In this place of infinite peace, we are not judged, and do not need to judge. We can release our fears, our doubts and our righteousness where they are not needed, for this place inside us has no boundaries, no time, no rules, no good and no bad. It is where we can feel the infinite love and forgiveness which flows from us, but which is usually clogged by so much external chaos. In short, it is a place of healing. And we can go there anytime we want. I usually feel it in my chest, nurtured by my breath.
For a few moments, I felt free and infinite again, and I softened into a place where I didn't have to win the argument. My big Self flourished briefly from this respite in the place of infinite peace.
Of course, the usual habits of taking sides returned by the time I got home, and our argument continued, even more heated than before. My small self ran the show again. We eventually came to mutual understanding and reconciliation. Our hearts softened as our minds cleared. But I felt I had covered new ground.
The important thing is, I was able to vividly feel the difference between the small self and big Self. I was also able to accept that my small self had more clout right now, but that the big Self was at least accessible to give me an ideal perspective to work toward. This kind of honest seeing is one of the most important lessons in Buddhism.
The place of infinite peace offers us someplace to retreat to and something to strive toward. Seeing clearly and with patient steadfastness, we can truly grow from where we are now.