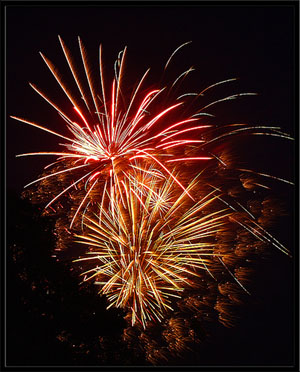 I have to admit, I feel safe, so far, in my country. I feel privileged to have the freedom to express these feelings, both good and bad. And so far, I also feel safe with the occasional rebellious thought of burning an American flag. Like a kid, I know I won't do it, if I have the possibility of doing it. But if it's forbidden, I know, as an American, I'll have to challenge that.
Though many people still judge me for being gay, most Americans have made progress in accepting me as a full and valid citizen, especially young people. I can't blame some for not understanding everything about me. But I know if they met me, they wouldn't think me so bad. If they feel safe in their discomfort with me, they might feel safe enough to admit I'm just another person just like them. And I know that someday they'll want to encourage me to commit in marriage to the person I love, no matter who that is. They'll be proud of themselves for accepting me as an equal. I know this will happen in this country.
I feel some pride to be in a country which tries its best to accept just about anyone, regardless of their religion or nationality. I understand many people's fear that too many people will try to take advantage of this privilege. Who can blame them. At least in the USA we can rely on the common decency of most citizens to give someone the benefit of the doubt. Even if someone doesn't fit in, we give them a shot. Though not if anyone's beliefs involve hurting others.
I feel that my privacy is respected in general, at least in my neighborhood. If everyone can do their thing with out my interfering, then they'll also leave me alone. Shouldn't it be that way? For example, I don't like the "God centered classrooms" sign in the neighbor's yard two doors away. But I know they deserve the right to their view. I don't think Americans will give up the "live and let live" policy easily. You can't spy on one person with out all of us wondering if we'll be next. I know we won't let things get out of hand in the USA. We've come too far.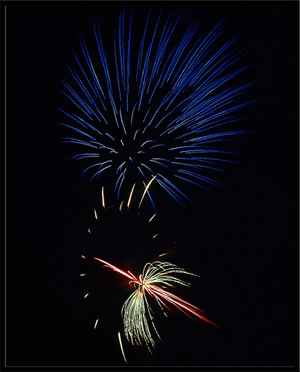 I'm enjoying hearing the loud thumping of huge fireworks in my neighborhood, which are being shot off despite the rainy weather. I like that we all can shout and explode a bit about how good we all have it in this country. And how most countries don't even come close. Even when it's gray and rainy, we know we have it darn good.
And then there's my dear friend Orbella, who comes from Albania. She is truly enlightened in the ancient European ways of rich and solid culture, about morals and tradition. I respect her depth of understanding about the world. And she also knows about deprivation, having lived under communism. Yet, the other night she looked me straight in the eye and told me this is the most free country she can imagine living in. That makes me proud.
I think we have it pretty good. We'll all somehow get through these troubling and doubtful times. We have to stick together and trust each other, and try to understand why some of us are afraid. Goodness knows we have many good reasons to be afraid. But I hope we can all see we shouldn't fear or hate each other, no matter what our differences.
Our current administration wants to take advantage of our fears. Some of their tactics have worked pretty darn well. But I also know that most of us Americans are on to them now. We know in our guts we have to stick together. All of us. No matter what.
We have to listen, even when we don't want to. We have to speak our minds, even when no one is listening. But we have to stick together, no matter what. That's what being an American is all about.