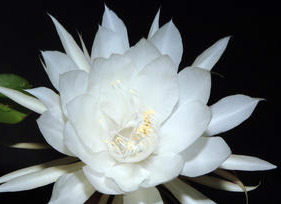 The pale cirrus flower glows by night
under a platinum moon. It shines
as my sleepless sighs exhale anguished air
across its feathered wings, fluttering
grief over the evaporated dream of your love.
Briefly, the ghostly bloom grows a follicle
filled with fresh pomegranate juice,
whose ripe, succulent, mouthwatering
kisses fade in dawn's cool light.