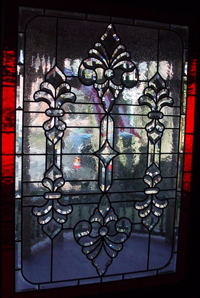 There are things I just don't like facing. I shut down. I tumble the discomfort into a jumble of words and throw the words out, lose them in the chaos.
I just had a party, a happy, boisterous noise of 15 people. When everyone left I was alone. Loneliness loomed. At first there was panic. But I sank down into it and it softened. Ultimately everything comes to an end. To believe otherwise is delusion. But to discount the value of the illusion of endlessness is also foolish. It is important to acknowledge the sadness of endings.
We are human, animal, flesh and blood. We need petting, barking, sniffing, munching, along with all the rich variety of human emotions attached to our bodies. Yet we forget this fact more often than we realize. There is so much activity that occupies us on a daily basis that we don't often need to face our frailty, our mortal coil. Even our spiritual lessons distract us from the naked truth. Subscribing to the illusion of permanence causes suffering.
Yet beyond that truth, or perhaps encasing it, is the brute reality that we have no choice but to involve ourselves in the lives of others, as much as we can. Even though doing so causes us the suffering of endings. This paradox both intrigues me and shakes me to the core. Regardless of the "meaning" of life, it's obvious we must live it somehow, embrace some belief. To do otherwise is suicide, unless you are meant to become an extreme ascetic. (or a lost puppy, like me)
Even within the company of another we are ultimately alone, a separate mass of nerves. I've never been comfortable with that idea, but none of my experience has proved otherwise. My own reality, my body, mind and unique path doesn't permit full convergence with another person. At least not yet, not in this life. Sharing with others my deepest emotions, my deepest understanding, my greatest epiphanies, offers momentary connection, then passes like an orgasm. All we ultimately have is the illusion, frame by frame, to use in some cut and paste, pointillist storyline of meaning.
So the party is over. The joyous roar which filled the void has ended. I cradle the sweet sadness of being alone.
I watch. I see the curve, the rise and fall of those waves. Ultimately it's the waves, rather than the epiphanies, which comfort me. It's like breathing. I sigh and turn the page.