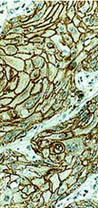 Ghosts
hide among its void. Molecules dance
wide apart in heat, passionate
partners doing do-si-do, passing far between.
In cold they tire and huddle close,
space shut out with little to show.
Silence
parts my words, parsing intent
with punctuated drama,
allowing you to fill
your hopes with the space
of words I utter not.
This is a 55 word poem, inspired by the challenge from English, August blog.
Technorati tags- 55 Word Poem, poem, space