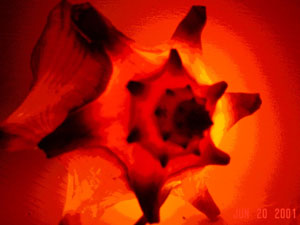 Incandescent Nectar of Life,
conscious of Itself through our senses,
breathing our breath; and which,
with our caring awareness of one another,
breathes Life full with Love.
Here only, forever Now is,
which, breaking with by and by
becomes again the Full Emptiness,
where the billows of ruminating Dust
show in relief the shadow of Time,
and a brief glimpse
through Fate's curtain
into who we are.
This sums up my mystical take on life. It's a "glimpse" of where we came from, where we are, and where we're going.
This poem is also featured on my new Zaadz profile: GarnetDavid. Stop by and say hello. Peace.